We can help any residential aged care provider - regardless of size – meet the Aged Care Quality Standards (the Standards).
Which Solution might be right for you?
Compli

Care

Compli

Care

Assurance

For providers who

need

policies and training, as well as a way to capture, interpret and manage data and reporting.
For providers who

have

policies but need a solution to capture, interpret and manage data and reporting.

Everything you need to meet the Standards, demonstrate continuous compliance and improvement, and create a compliance culture your workforce will embrace.

This system provides you with regulatory management and reporting, captures your evidence and action examples against the Standards and demonstrates compliance.
1. CompliCare - Complete Solution
CompliCare is a one-stop solution for simplifying your risk, compliance and policy management so you can focus on caring for consumers.
It delivers specialist aged care content through easy-to-use, state-of-the-art online tools.
You will be able to demonstrate that you have met your obligations and that you have firmly embedded compliance as an integral part of your organisational culture.
> Policies and Procedures that are kept up-to-date with changes in the law and best-practice guidelines
> Learning mapped to policies and procedures, to ensure staff understanding of requirements
> Assurance so staff do what's required and data is sustainably captured and managed (see CompliCare Assurance section below for more information)
> Reporting so organisations can show compliance and continuous improvement in an instant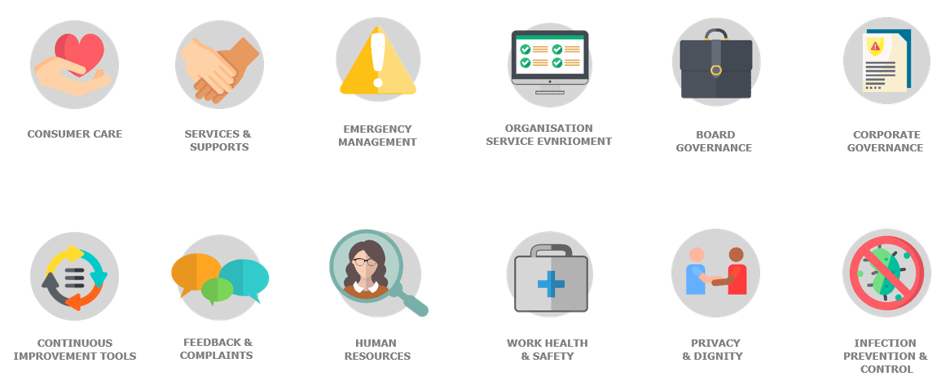 CompliCare uses the proven and award-winning P-LAR methodology for managing regulatory obligations and creating a compliance culture.