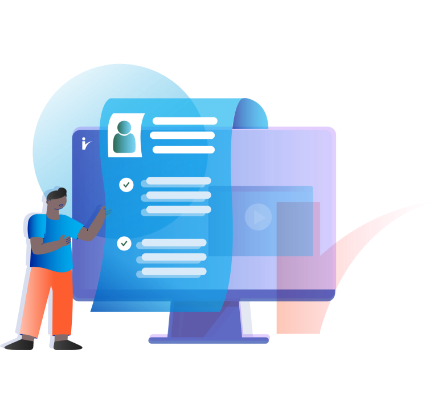 Know

what you need to do.
Our PolicyConnect platform provides a suite of policies and procedures mapped to your regulatory obligations and contextualised to the unique circumstances of your organisation. We update the suite as changes to the law happen so you can be confident you have real time compliance and your staff know what they need to do.
Policy
Content
Quality content. Easily managed.

Compliant
We research, draft and update your policies and procedures in real time, so they are always up to date and compliant with laws and regulations.

Contextualised
You can contextualise your policy suite so it reflects your organisation's unique needs, processes and characteristics while receiving real time updates from CompliSpace.

Configurable
You can subscribe to new modules to reflect your needs. You can configure your personalised pages within a CompliSpace module in a way that suits you.

Personalised
You can add your own modules, policies and procedures in PolicyConnect, so that it becomes your single source of policy truth.
Access and manage your policies and procedures online
Central: Your staff have one place for everything they need.

Searchable: Life's busy. Easily find what you need when you need it.

Real Time: Up-to-date content with real time updates as changes in the law occur.

Accessible: Access remotely from anywhere you have internet access, via computer, tablet or mobile.

Version Control: Individuals have their own secure logins. Have access to previous versions and audit logs as required.

Secure: Built using an externally-hosted and secure, online content management system (CMS).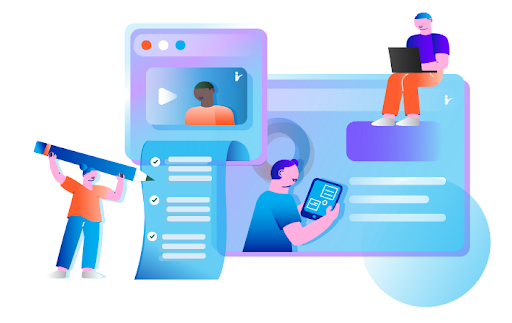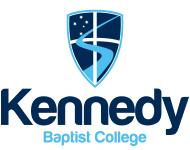 CompliSpace provided us with a holistic approach to our policy management, governance, risk and compliance activities. I can't imagine a day in the life of our College without the system. It is where staff and our Board go to find whatever it is they're looking for. It is the main system I use to ensure ongoing compliance.
Janine Conradie
Head of Risk and Compliance, Kennedy Baptist College
Bringing
policies to life

within your organisation
Transforming words on a page to understanding, action and ownership.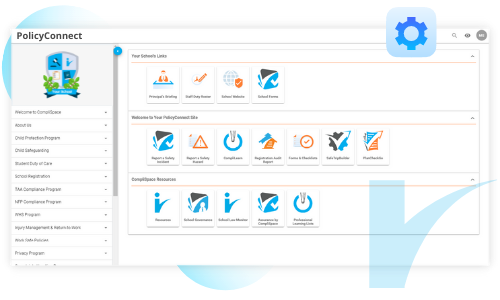 If you want to learn more about
Better Policy Management

in your organisation, get in touch today.
Please enter your details below. We'll get in touch as soon as possible.